The Best Baby Apps and Lullaby Apps

Photo Apps

Make beautiful or fun
baby memes with text bubbles to show what they're thinking

Christmas cards
Valentines
Easter greetings
make a photo of Santa in your home
Your imagination will have a ball with these photo apps.

Make beautiful birth announcements in minutes with Baby Photos.
---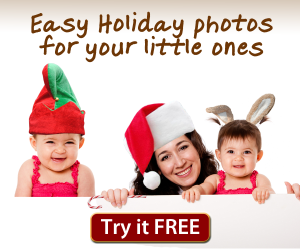 The easiest way to dress your little one for the holidays.  Add realistic holiday accessories like Santa hats or Easter Bunny ears to photos and then make them into cards and mail them anywhere in the world or post the images to social media.
---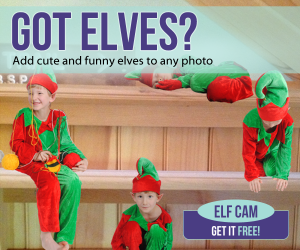 Who says elves aren't real?  Now make photo proof that an elf was in your home.  Add elves to any photo with Elf Cam.
---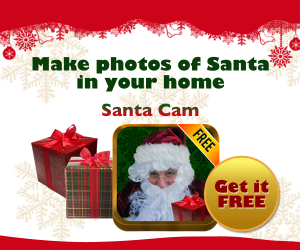 And for Santa deniers, there is Santa Photo Maker.  It will put a high quality Santa on any photo to prove that Santa was in your home.
---
Lullaby App

This app features the angelic voice of our award winning lullaby singer, Amy Robbins-Wilson; the very same voice selected by St. Jude Children's Research Hospital to sing in their national TV campaign.
The app includes 11 of Amy's lullabies - a whole CD - and it very slowly reduces the volume until it turns off.   There's also a wake up feature that starts extremely softly and very gently raises the volume level to ease your baby (or you) into the new day.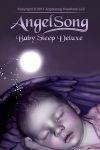 Bedtimes are easier if you teach your baby a regular sleep cue and you won't find a more beautiful one anywhere. This app softly sings your baby to sleep or wakes them gently with the Kid's Music Award winning lullaby music you hear on this site. If you're child is in day care, tell your baby's caretaker because they can download the app and use the exact same cue so that the cues are consistent.
App features:
11 award winning songs - a whole CD

moon glow nightlight
go to sleep timer with automatic volume decline
gentle wake up with soft start music
2 easy to use, full function playlists
NOTE: This app is fantastic for adult insomnia, too because Amy's voice triggers responses from the time when we were held or sung to.
More information on making birth announcements