Lyrics, Background and More for
Kumbaya
Listen
Audio Controls


Vocalist is Amy Robbins-Wilson
Kumbaya Lyrics
Download Lyrics
[Note: May be sung as either "Kumbaya" or "Come By Here".]

Come by here, my Lord, come by here
Come by here, my Lord, come by here
Come by here, my Lord, come by here
Oh, Lord, come by here

Someone's cryin' my Lord, come by here
Someone's cryin' my Lord, come by here
Someone's cryin' my Lord, come by here
Oh, Lord, come by here

Someone's prayin' my Lord, come by here
Someone's prayin' my Lord, come by here
Someone's prayin' my Lord, come by here
Oh, Lord, come by here

Someone's singin' my Lord, come by here
Someone's singin' my Lord, come by here
Someone's singin' my Lord, come by here
Oh, Lord, come by here

Someone's sleepin' my Lord, come by here
Someone's sleepin' my Lord, come by here
Someone's sleepin' my Lord, come by here
Oh, Lord, come by here

Come by here, my Lord, come by here
Come by here, my Lord, come by here
Come by here, my Lord, come by here
Oh, Lord, come by here

Learn the Melody
What Does Kumbaya Mean?
Kumbaya means "Come by Here" in Gullah. Gullah is the creole dialect of the former slaves living off the South Carolina and Georgia coast. The song was originally known as Come By Yuh. It is a spiritual song from the 1930's and was revived during the folk revival of the 1960's when Joan Baez began singing it on tour and later recorded it. The Joan Baez version is available from iTunes as well.


Other Popular Lullabies
Amazing Grace

Michael Row the Boat Ashore

Swing Low Sweet Chariot

Return to Easy Songs Page

Return to Christian Lullabies Page

Return to Traditional Lullabies Page

Return Home from Kumbaya
Download Lullaby Music
______________________________
Lullaby Sleep App
This app softly sings your baby to sleep or wakes them gently with the Kid's Music Award winning lullaby music you hear on this site. (Grown ups love this music to destress and relax, too.) Learn more here. ______________________________
CDs & Book
"my baby was completely silent, no crying, no fussing, just absolutely silent. Then I realized he was listening intently with every fiber of his body to the music, and after a good ten minutes of this he was sound asleep. Awesome!!!" - Amazon Reviewer


Includes Bonuses
1. an online video mini-course about baby music
2. a downloadable lyrics book for sing-a-longs.
Check it out on Amazon


______________________________
Mom's Choice Award Winning Book for New Moms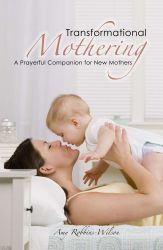 "Amy Robbins-Wilson has written a book that is honest, non-judgmental, and which honors mothers for the TRUE complexity of motherhood." -Amazon Reviewer



______________________________
Mom's Choice Awards Gold Medal Winner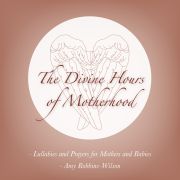 "I can not imagine a better way to lay a child to rest. The artist has the most angelic voice. Her work is like a whisper to the soul." - Amazon Reviewer