What Three Songs Share a Common Melody?
The three sets of lyrics for children that all share a common melody are the ABC Song, Twinkle Twinkle Little Star, and Baa Baa Black Sheep. These are all variations of a 1761 French melody called Ah vous dirais-je, Maman by Bouin.
Many people think Mozart composed this melody. In fact, he wrote twelve variations of Bouin's work which brought it to a larger audience.

While listening to this melody, do you first think of the ABC Song?…

A,B,C,D,E,F,G…
H,I,J,K,L,M,N,O,P,
Q,R,S,T,U,V,
W,X,Y,and Z
now I know my ABC's
won't you sing along with me?

Twinkle Twinkle Little Star?…

Twinkle, twinkle, little star,
how I wonder what you are,
Up above the world so high,
like a diamond in the sky…?

Or Baa Baa Black Sheep?

Bah, bah black sheep have you any wool?
Yes sir, yes sir, three bags full,
One for my master and one for my dame
And one for the little girl who lives down the lane…?

Any one of these is a correct answer!

I remember the first time I realized that the ABC Song and Twinkle, Twinkle were the same melody. I felt like some secret of the universe had been revealed. Now you are in on the secret. Enjoy!


Return Home from Three Songs and One Melody
Download Lullaby Music
______________________________
Lullaby Sleep App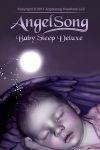 This app softly sings your baby to sleep or wakes them gently with the Kid's Music Award winning lullaby music you hear on this site. (Grown ups love this music to destress and relax, too.) Learn more here. ______________________________
CDs & Book
"my baby was completely silent, no crying, no fussing, just absolutely silent. Then I realized he was listening intently with every fiber of his body to the music, and after a good ten minutes of this he was sound asleep. Awesome!!!" - Amazon Reviewer


Includes Bonuses
1. an online video mini-course about baby music
2. a downloadable lyrics book for sing-a-longs.
Check it out on Amazon


______________________________
Mom's Choice Award Winning Book for New Moms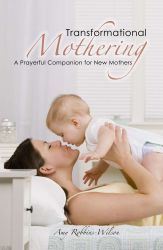 "Amy Robbins-Wilson has written a book that is honest, non-judgmental, and which honors mothers for the TRUE complexity of motherhood." -Amazon Reviewer



______________________________
Mom's Choice Awards Gold Medal Winner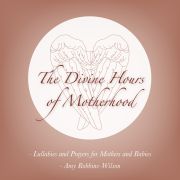 "I can not imagine a better way to lay a child to rest. The artist has the most angelic voice. Her work is like a whisper to the soul." - Amazon Reviewer